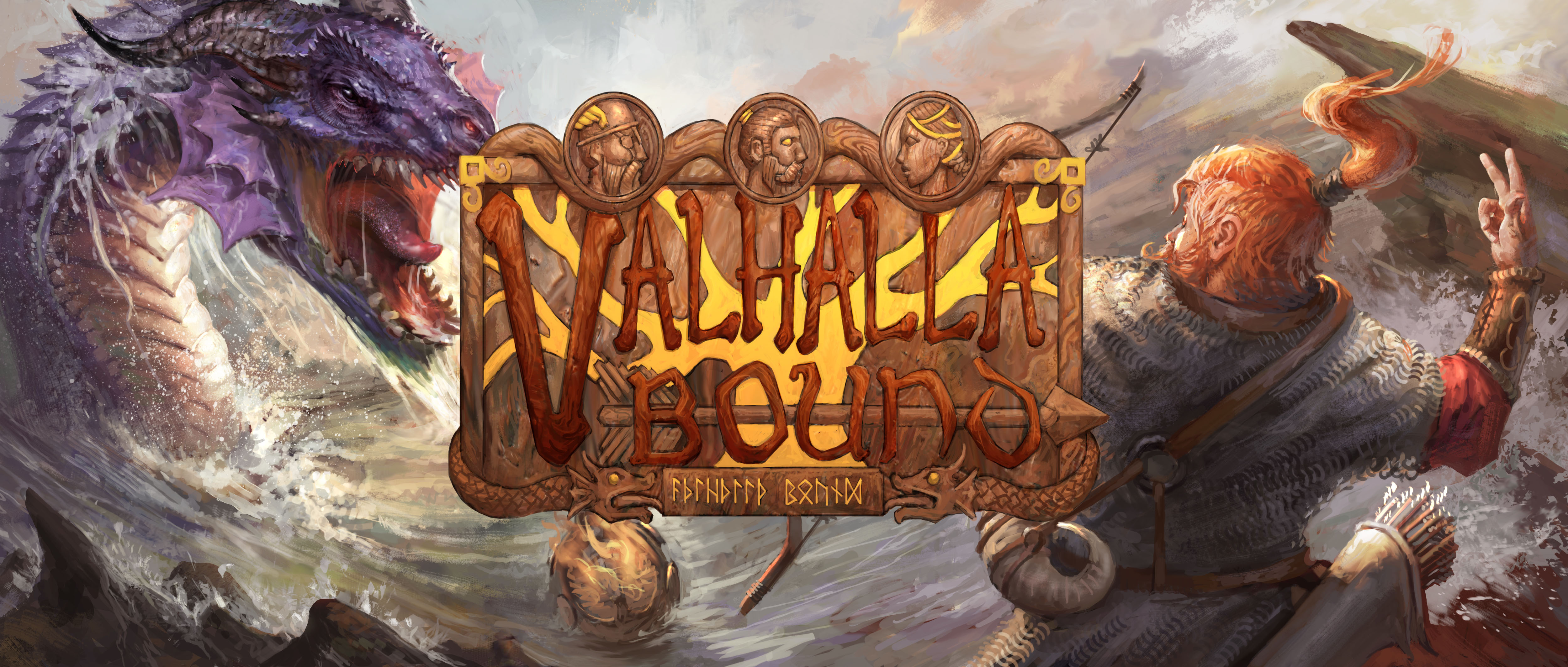 Valhalla Bound
A downloadable game for Windows, macOS, and Linux
UPDATE (v1.3.7)
New Features:

In-game achievement system (unlock trophies when reaching milestone phases)
Added real-time rank display in title screen
Added help guide in title screen
Demonstrations automatically disabled on initial play

Bugfixes:

Fixed a Clear Phase glitch that prevents players from progressing
~=~=~=~=~=~=~=~=~=~=~=~=~=~=~=~=~=~=~=~=~=~=~=~=~=

DESCRIPTION:
You are a Viking charged with performing the sacred Ship Burial Ritual. You are tasked with helping your fellow Vikings find their way to the afterlife, to Valhalla, the grand hall of Odin.
The lore of this practice involved setting the ship aflame with a flaming arrow. It is said that the fire facilitates the voyage to the realm of the dead.
Your responsibility is a noble one, guiding the spirits to their final resting place for which Odin will hold you accountable! But you must defend these souls from creatures that seek to deliver them to Hel, the Nordic place of condemnation. Only you can defend them as they travel VALHALLA BOUND.
OBJECTIVE:
Light the boats on fire to release your viking brethren. Avoiding shooting their souls. Focus on attacking the monsters.
CONTROLS:
- Use the mouse to aim
- Left mouse-click fires an arrow
- Holding down on left mouse-click charges your shot
- Right mouse-click pauses the game
For those that want to play on-the-go, Valhalla Bound is also available on IOS/Android devices.
Constructive feedback is appreciated.
Purchase
In order to download this game you must purchase it at or above the minimum price of $0.99 USD. You will get access to the following files:
vb-linux-1.3.7.zip
128 MB
Also available on
Comments
Log in with itch.io to leave a comment.
Which engine you're used in development?
Hi Pinkerator,
We used Scirra's Construct 2 to make this game.

Cool! How to contact you by email about VB?